Advantages Of Dynamic Web Designing?
Every part of a dynamic website is different, in which it is very easy to update multiple pages simultaneously. On the other hand, multiple pages are required to be edited while implementing an update on a static website. This makes the procedure repetitive, tiring, and prone to errors.
Easy to Manage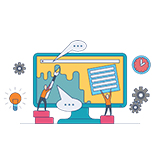 The biggest advantage of this website you can manage website without specific IT knowledge you can change the graphic, images, content, and price of the website through the admin panel without any help.
Highly Scalable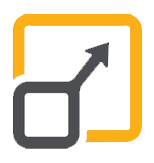 Such websites are appreciated due to high scalability. By choosing a dynamic website for your firm, you open a variety of models that offer immense interactive features on the page in the form of articles, blogs, e-commerce, event calendars, secure login, forums, etc.
Supported By Search Engines
Due to the frequent content updates, a dynamic website is favored more by the search engines. The web crawlers index the pages and automatically rank higher the content that is new and freshly updated
Cost-Effective Maintenance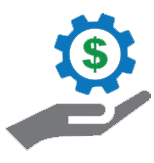 However, a dynamic website is slightly more expensive to build than a static website, the savings later surpass the initial investments. This is the cheapest to update and maintain because you can get it updated by yourself or any of your staff.