Looking for effective HTML To WordPress Conversion Services?
WordPress development is our forte! Our team and their enthusiasm are with us. We guarantee to give you a good looking website WordPress theme, you can trust us for good service. WordPress is currently the most powerful CMS with tons of features, such as responsive websites, SEO friendly themes, easy to use functionality, and thousands of free plugins. It has become the best website development platform today. Our services and capabilities include:
Fully Responsive Conversion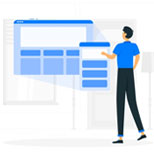 We use all the latest front-end coding practices during HTML to WordPress conversion by which your static HTML website converts into a fully responsive WordPress theme and we include all the WordPress features into your responsive website theme.
Widget Ready Website
Widget ready website allows you to make changes easily into the WordPress theme without errors or hassles. Our WordPress developers code your themes in a way that ensures seamless support and compatibility so you can add widgets and plugins or add the functionalities you need without worries.
Clean & Structured Code
Jmd Web Solutionss develop error-free with maximum performance product. We always check all W3C standards and write highly structured code. Your HTML to WordPress conversion is carried out with code that is written for easy management, customization, and comprehension without compromising speed or user-experience.
Optimized For Performance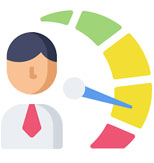 Jmd Web Solution creates a WordPress theme fully optimized for high performance and fast page load speed for great user experience. We take care of all standards while coding, validations with super-fast rendering, and loading times, etc. We always follow google policy while designing and developing any website.
Theme Control Panel
All our themes come with built-in theme control panels that give you easy control over key features. It includes all the features with which you can manage the website very easily, that too in a few clicks.
Upgrade Friendly WordPress Theme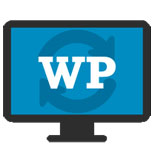 Jmd Web Solutionss create your WordPress theme with ensuring consistent performance and compatibility with current and future WordPress versions. Developers at Jmd Web Solutionss are proficient in object-oriented programming and native WordPress APIs and use them to create great themes that never break on major or minor core upgrades.